Online workshops offer a fully interactive experience and are structured in the same way as an on-site visit having the advantage of utilising the benefits of technology, in particular, virtual backgrounds, enabling our actors to transport children back in time, to any era or location.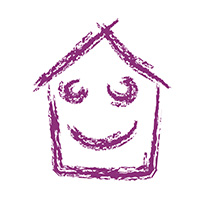 Ideally, sessions take place in a school hall with a large screen, however, workshops can work well in a classroom, with desks pushed aside. We work with up to 30 children at a time, and prices start at £120 for a single online workshop, with discounts available when multiple sessions are booked.
The Drama Hut provides an excellent service – I was particularly impressed with how well this was done virtually. The interactive elements worked very well for the children – getting them out of their seats, moving around the room, using freeze frame. The session was very well thought out.
Fantastic visit! We can't wait to welcome The Drama Hut back to our class again! Meanwhile, our Year 5 class throughly enjoyed their Mayan Civilisation workshop and Year 6 are eagerly anticipating their Macbeth workshop later on this month. Thank you for offering these fun, educational virtual visits!
Thank you so much for the workshop today. I got tired just being there! The enthusiasm was great and could tell all the children really enjoyed themselves. I felt it was pitched just right and there was a really good balance of them listening but then up on their feet. I also thought the right amount of information was given and the level of drama was great. I know some children can feel a bit self-conscious. I also thought it worked really well being delivered remotely. I would definitely use the company again and hopefully next time it can be in school.

Claremont Fan School – Romans