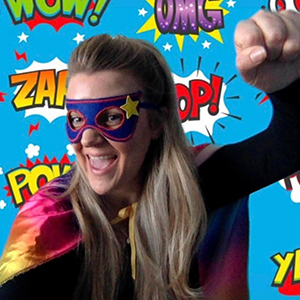 It's been a busy term for us so far here at The Drama Hut, we've enjoyed being both onsite and online, running workshops to celebrate exciting dates and global events such as World Book Day and International Women's Day earlier this month.
For World Book Day we have been inspiring children's writing through drama and performance; enjoying the works of Roald Dahl, celebrating the words of William Shakespeare, stepping into the enchanted world of Fairy-tale, and donning our capes, to explore what makes a Superhero!
Our Creative Writing workshops look at story structure, helping to make the possibility of writing a realistic and fun task, whilst reminding children that their own unique imagination is the most important ingredient.
International Women's Day came a few days later and we have had a brilliant time delivering workshops led by inspiring women of history. We were thrilled to be invited to the Museum of Oxford with our Roman workshop, led by the ferocious Celtic warrior Boudicca, and what a hit these sessions were! We received some fabulous feedback from the Museum:
'A huge thank you to The Drama Hut for a fantastic workshop yesterday: It's not every day we are lucky enough to host an Iceni warrior.' Feedback from the children and adults who took part was equally enthusiastic, "It was fabulous, fun and educational all in one!" In response to the question 'What was your favourite part?' guests wrote "All of it".
The group were taught how to march like the Roman army, create shield formations, learn some Latin and even explore the importance of the Roman Gods. Below is a picture of actor Natale, dressed as Boudicca, note the blue war paint (woad) upon her face, a tactic used by Celts to identify allies in battle but also used as a scare tactic in war! We are sure she gave some guests at the museum a bit of a scare!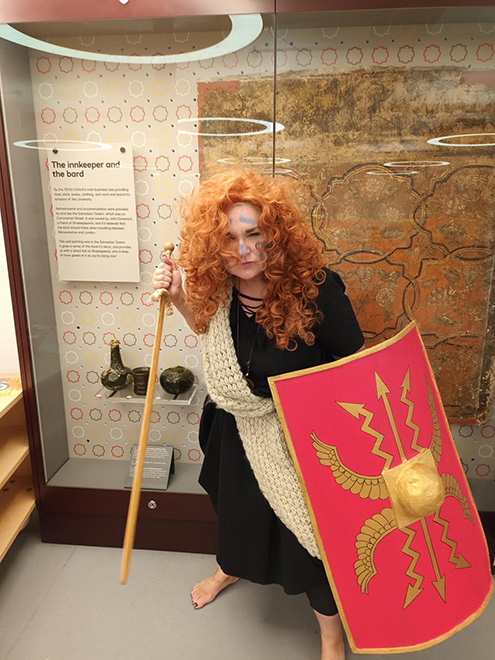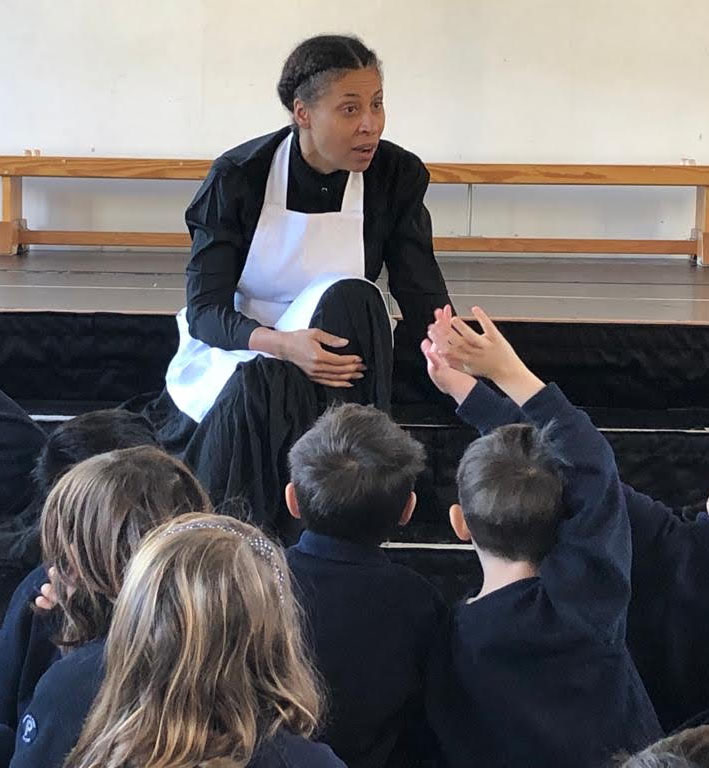 Other workshops including Rosa Parks, Amelia Earhart and Mary Seacole led by inspiring females have also been a hit in schools this term. Our actor Naomi, brought Mary Seacole to life for children at Heathside Prep School in London, and received some excellent feedback:
"[Naomi] did a fantastic job. She adapted the workshop to our age group but yet kept some long and difficult words for the children to learn. She explained them beautifully and the children understood and got a lovely variety of new words to take away with them."
During this session, the children explore what life may have been like in The British Hotel, the hospital Mary set up during the Crimean War. This often leads to some thought-provoking hot seating! The children really love getting into role; you often see soldiers limping around the room holding their nurse's arm for support!
What a term it's been so far! Check out our workshops page for the full range of workshops offered by The Drama Hut and follow us on Instagram, Facebook or Twitter to stay up to date with all our school visits.