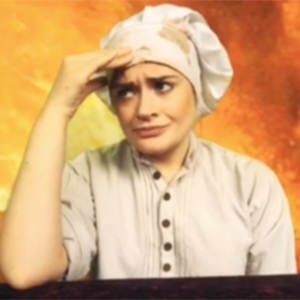 Meet Thomas Farriner, the King's baker, from Pudding Lane, who survived the fire to tell the story of what happened during those three fateful days.  Discover with help from him and later Samuel Pepys,  the famous diarist of the time, what it was like to live in London before and after the fire.
During this workshop, the children will:
Create 10 second pictures from the period.

Discuss quotes from Samuel Pepy's diary and unravel their true meanings.

Act out a poem depicting the events of those three days during which the fire raged through London.

With movement and song, become the fire itself with dramatic effect and climax.

Debate with Samuel Pepys how the fire changed London forever and debate how architecture could be improved for the future.
What people are saying about this workshop:
"The children loved the workshop! The actor was very professional and extremely enthusiastic. The children were engaged and really enjoyed using the range of props and taking part in different scenes from The Great Fire of London. Thank you!"
"I liked how as soon as we walked through the door Sally was in character and it started straight away and caught their attention. The children loved the song and meeting the Baker and Samuel Pepys."
Other workshops you may be interested in: