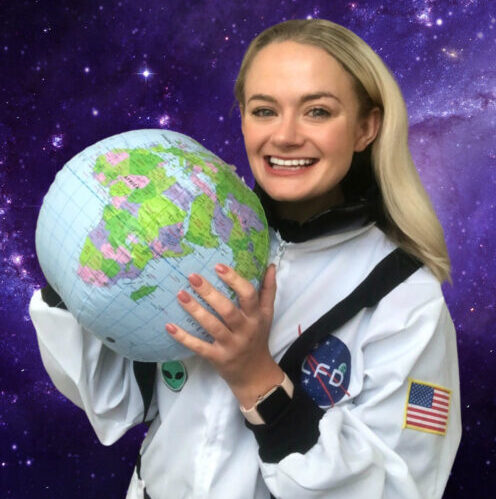 Meet Sally Spade, space travel enthusiast, as she takes your class on an exploration that will be out of this world! Through team work, role play and improvisation the children will explore why and when humans have ventured from Earth into space.
During this workshop, the children will:
Learn the order of the planets through drama.

Explore through improvisation how Neil Armstrong felt on his journey to the moon in 1969.

Using pictures for inspiration create a timeline of Space Travel.

Act out a poem about the first men on the moon.
What people are saying about this workshop:
Drama Hut have worked with our school on many occasions. Each time, the workshops have been well planned out- with teachers ideas in mind, well executed by very enthusiastic practitioners and have been thoroughly enjoyed by all children! Each workshop has engaged the children enormously, using original ideas that involve the children through practical games and activities. I would recommend this drama company to all schools.
From the seamless booking process to the event itself, it is an absolute pleasure to deal with The Drama Hut and I can't wait to book our next workshop. Thank you to Carys, Lillie and all the team: you have made online learning so much more fun!
Other workshops you may be interested in: