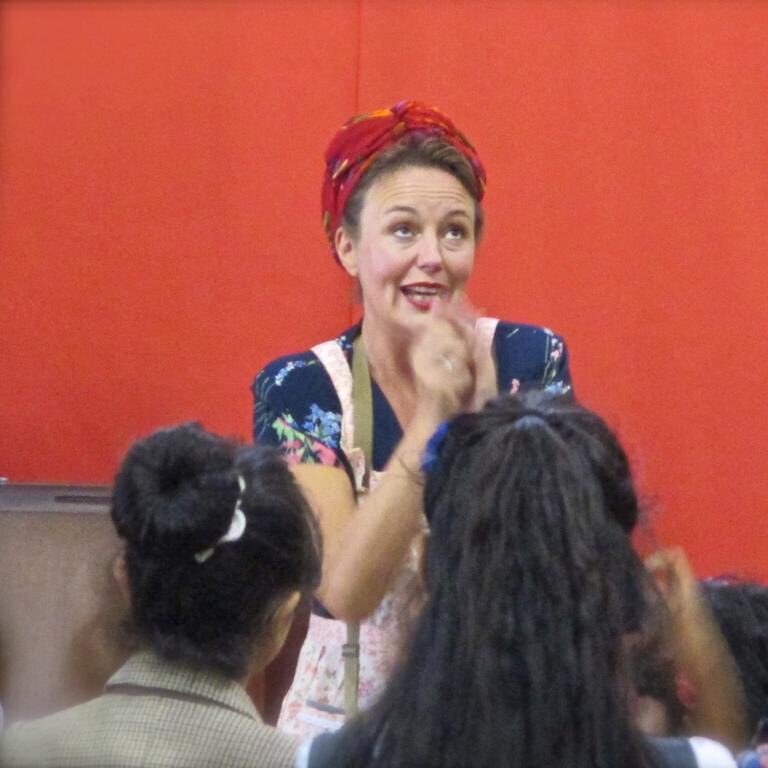 Travel back in time with 'Polly' to 1944, just after the D Day Landings and experience what it might have been like to be an evacuee during World War II. Pack your suitcase and get ready to leave your hometown for the country, but unexpectedly end up in London in the middle of an air raid.
During this workshop, the children will:
Create images of life during The Blitz.

Learn about the need for rationing at the time.

Learn about songs sung and the importance of keeping spirits up during this difficult time.

Explore what it was like to be an evacuee and move to the country.
What people are saying about this workshop:
"We were delighted at how engaging and interactive the workshop was! All the girls were singing the WW2 songs after the workshop!"
"The actor was amazing and the World War 2 workshops she delivered were extremely engaging, the children had the best time! The class loved how immersive it was and how involved they could get!"
Other workshops you may be interested in: